South Florida Kickball Open: (SFKO) is a national tournament that is open to all kickball teams.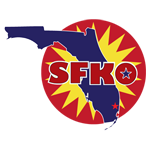 Teams do not have to be invited nor otherwise qualify to take part in the tournament. Teams must field 10 players with at least 4 of each gender, and all team members must be at least 21 years or older on the day of the tournament. The Fort Lauderdale area is one of the more exciting locations on the national list of Kickball tournaments which makes it one of the largest competitive kickball tournaments in the country. The International Kickball Federation manages & sanctions the SFKO tournament. 
Do you think your team has what it takes to compete and win against some of the top kickball teams in the country? If you are tired of playing the same old teams in your regular league repeatedly, season after season, are looking for a fresh challenge on the kickball field, and your team is willing to step up to the plate, then come to Fort Lauderdale and get ready for some competitive kickball.
What could be better than spending a weekend in the Fort Lauderdale area. Bring your friends and family to enjoy this action packed and fun filled weekend.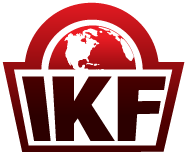 Registering a Team & Tournament Capacity:
To reserve a spot in the tournament the team captain will need to register the team. The number of teams is limited, register early to guarantee a team spot in the tournament.
Tournament Prizes:
Tournament prize amounts will be announced after registration closes and is dependent on the overall number of teams in the tournament:
---
Lodging: Fort Lauderdale Area
Many of our past out of town visitors have taken advantage of Airbnb and found very affordable accommodations. Some teams have even reserved homes on the beach in anticipation of their victory celebration.
We have also listed some nearby hotels that will more than meet your needs for the tournament and nearby events.
* Marriott - Fort Lauderdale North
* Hampton Inn - Fort Lauderdale Cyprus Creek
* Residence Inn Marriott -  Fort Lauderdale Pompano Beach Central
* Hampton Inn - Fort Lauderdale Pompano Beach
* Extended Stay America - Fort Lauderdale - Cypress Creek - Park North

---
Miscellaneous:
In the event the tournament is not able to take place as scheduled due to weather, an act of God or any other reason, it will either be played with an abbreviated schedule, played the next day if the fields are available or canceled. The IKF reserves the right to adjust the tournament schedule and format as needed. In the event of an abbreviated or modified schedule, We are not liable for any refunds in full or in part for the tournament or any expenses incurred by individuals and or a team. If the tournament is canceled prior to the start of pool play, teams/players shall be refunded their entry fee however The IKF is not responsible for any other expenses including travel, lodging, shipping, etc.